See how food and drink companies make use of branded deckchairs, windbreaks and parasols on their marketing. Click below to browse the food & drink brochure online.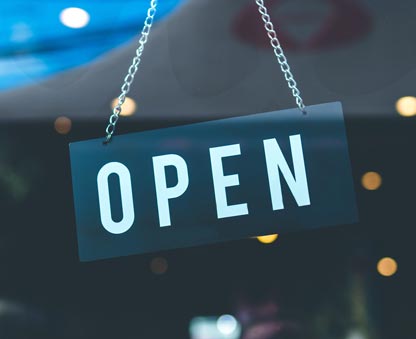 Following the recent announcement we will continue to remain open for business and fully operational throughout Lockdown 2. We wanted to stay connected with you all and outline our position during these unprecedented times that we all find ourselves in. Safety for our staff and customers remains our top priority. Our office will remain open […]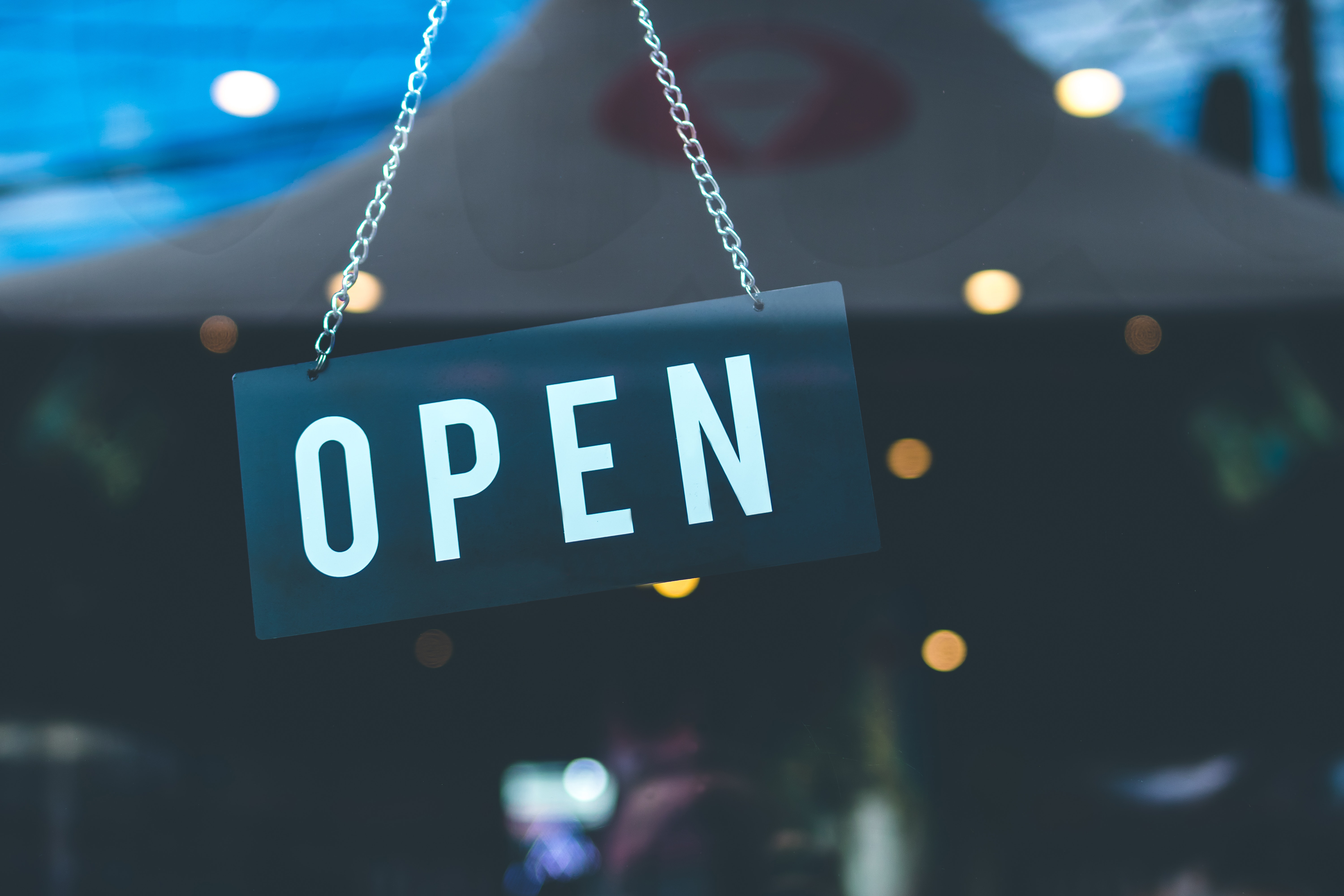 We are still open and taking robust measures to ensure that the wellbeing of our clients and employees is of paramount importance during the global outbreak of Coronavirus (COVID- 19). We are closely monitoring the official advice given by both the World Health Organisation and the guidelines from Public Health England on the steps we […]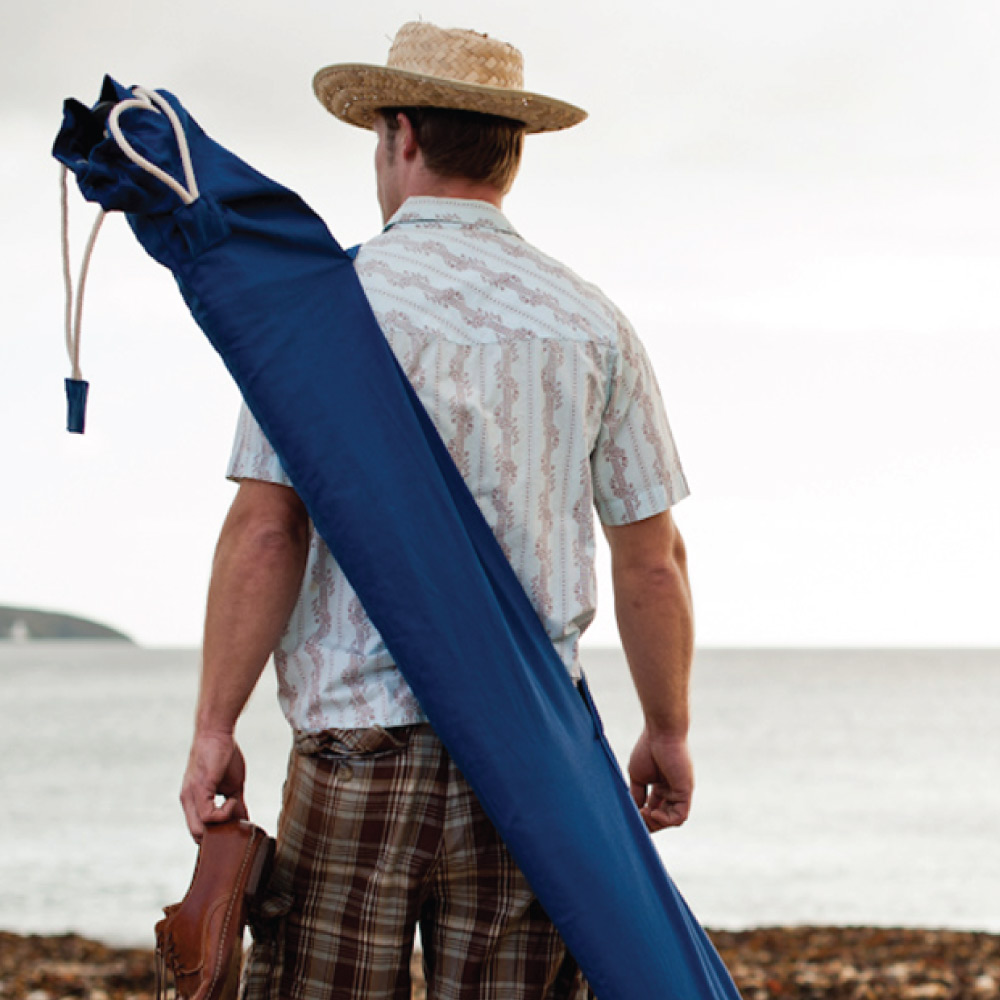 Boost your bookings this summer with your very own branded windbreaks and deckchairs! Create Yours Today  Our windbreaks and deckchairs offer the perfect creative marketing platform to help boost your brand this summer. Placing just one of our windbreaks on your local beach can expose 100's of potential new customers to your brand. Imagine if […]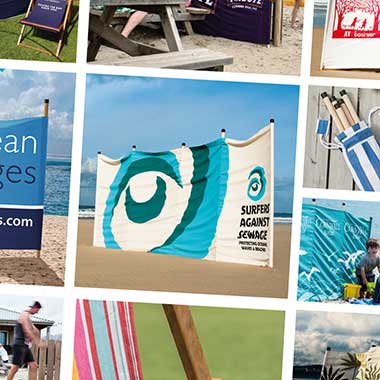 Order your summer 2018 branded windbreaks and deckchairs now to take advantage of our early bird winter 2017 rates! 2017 has been a fantastic year for South Westerly and we are already looking ahead to the 2018 season. As a thank you for all your custom this year we are set to freeze our prices […]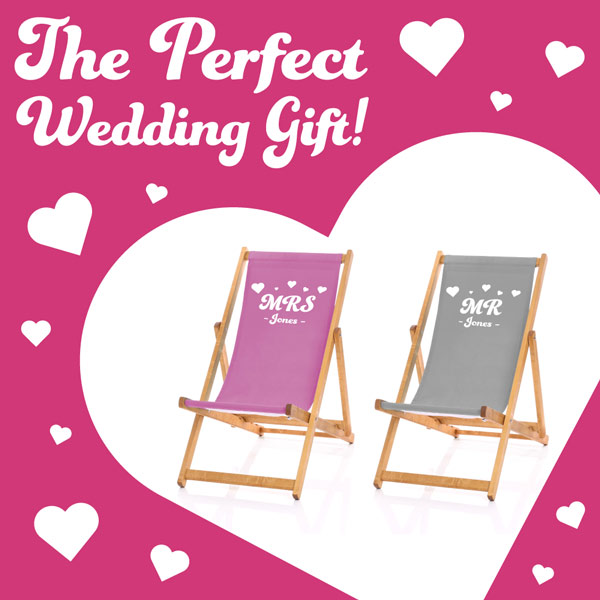 As the mayhem of the Wedding season is now upon us not a weekend passes without a Wedding (or two) happening. While it is such an honour to share in the special day it is always a challenge to know what gift to buy! Our personalised deckchairs make a fantastic unique wedding gift and are […]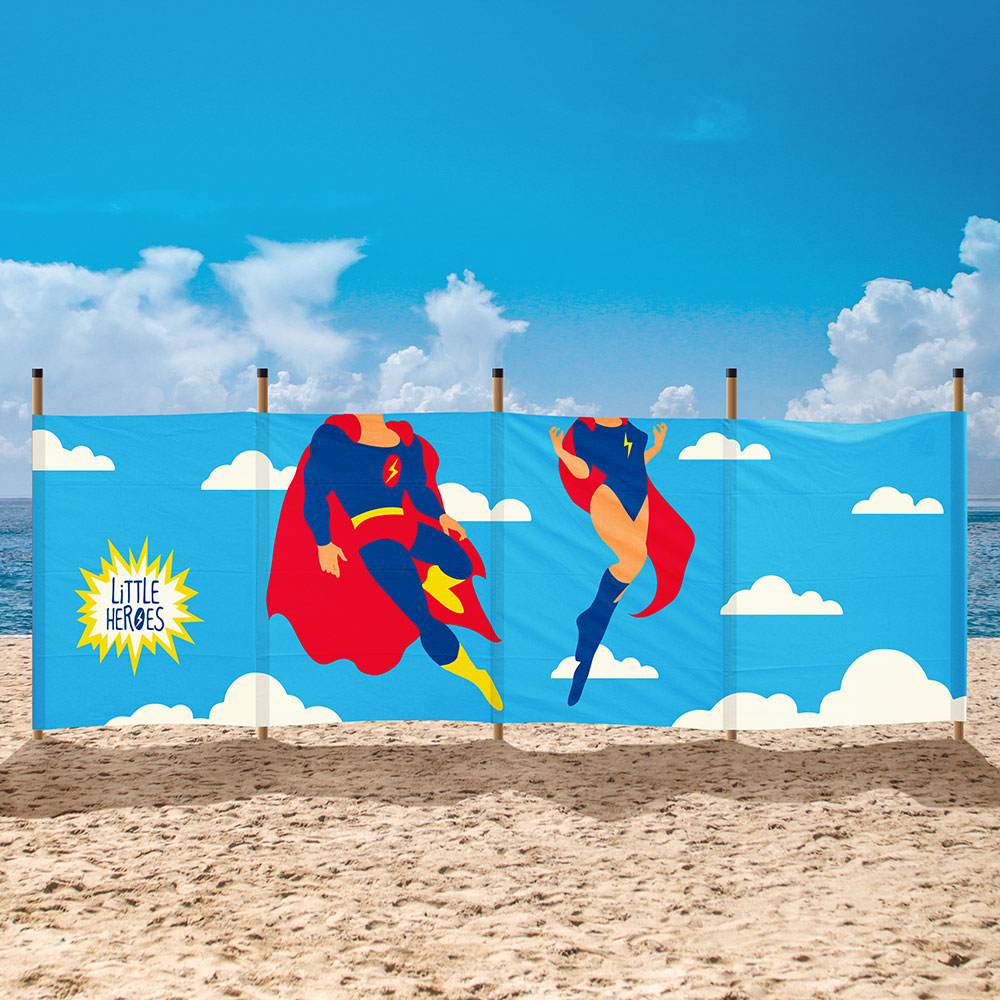 Here are a few photos from the weekend displaying the brilliant 'Little Superheroes' windbreak!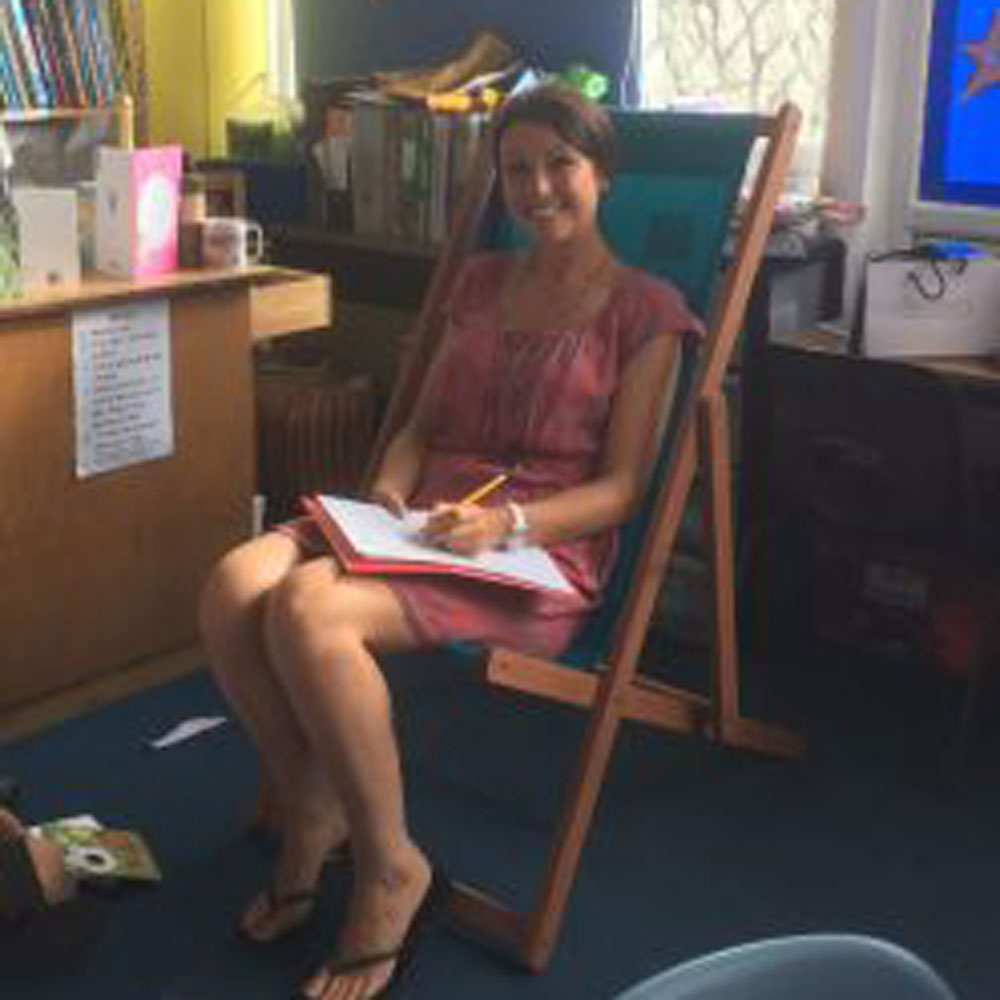 Gifts for Teachers. So recently a few of our team members were discussing what we could design for our children's school teachers. It's tradition at the end of school year to give a simple present just to say 'thanks'. We came up with an amusing take on the popular 'Keep Calm' slogan and created these […]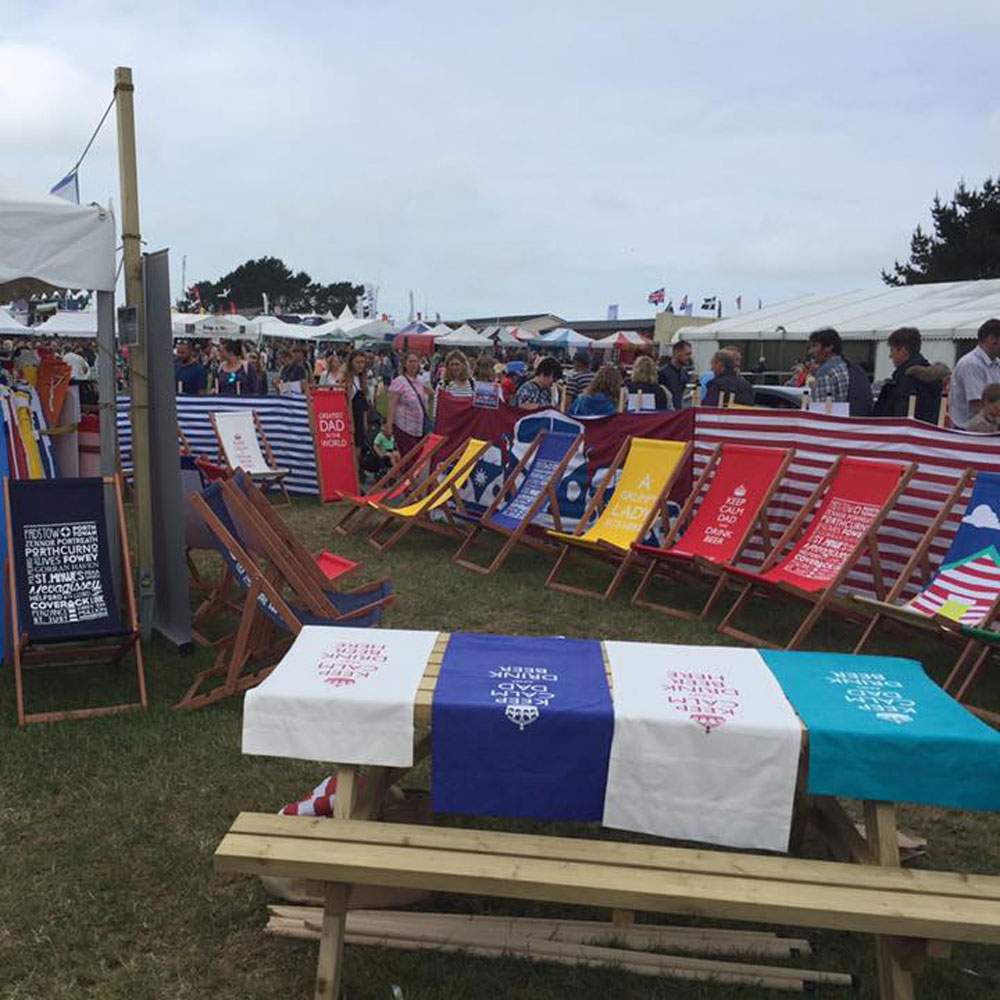 There was something for everyone at this years' Royal Cornwall Show. We're very fortunate to have the Royal Cornwall Show every year, the county's' biggest annual event and is brim-full of exhibits and activities and activities which offer so much in the way of entertainment, competition, information, shopping and all the best parts of food […]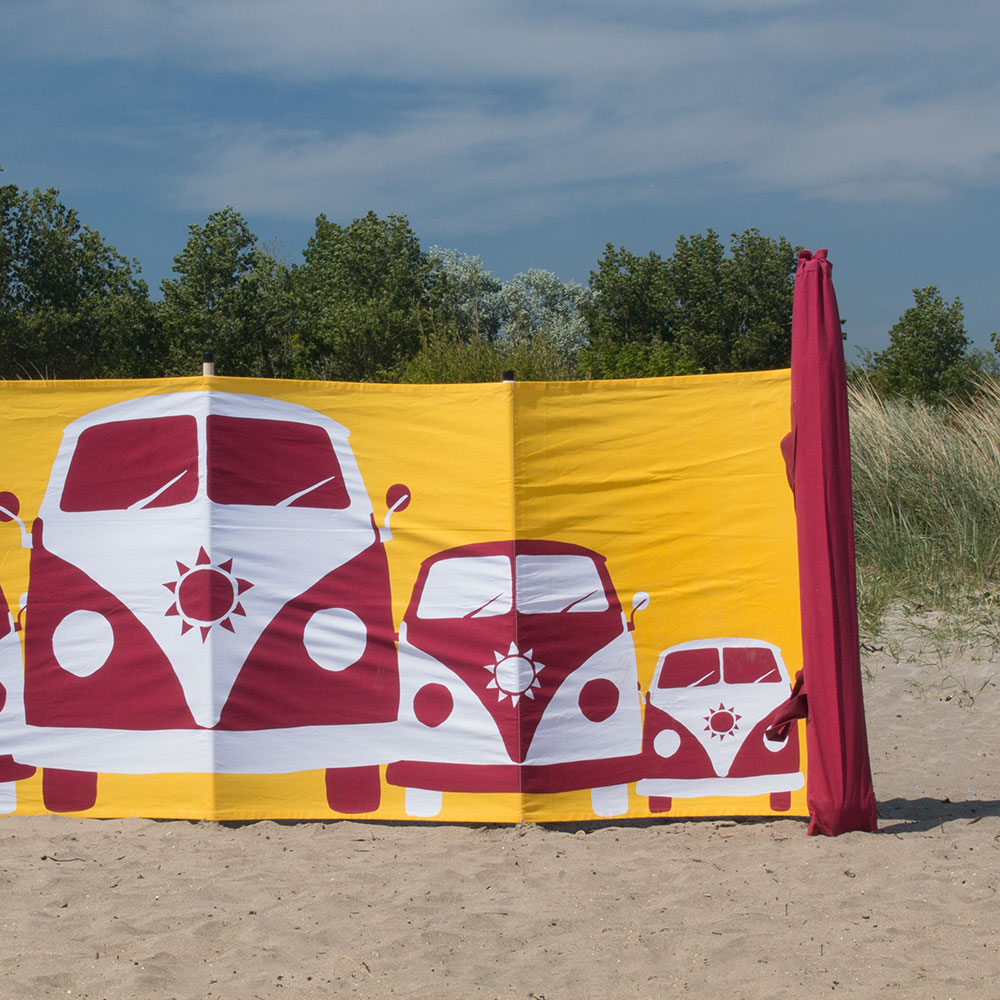 First look at South Westerly's Spring/ Summer 2016 collection which is filled with campervans, beach scenes and superheroes! South Westerly has unveiled its latest spring collection with beach scenes and campervans featuring heavily throughout. South Westerly has revealed its newest collection for spring / summer 2016, and its as stylish as you'd expect. If you […]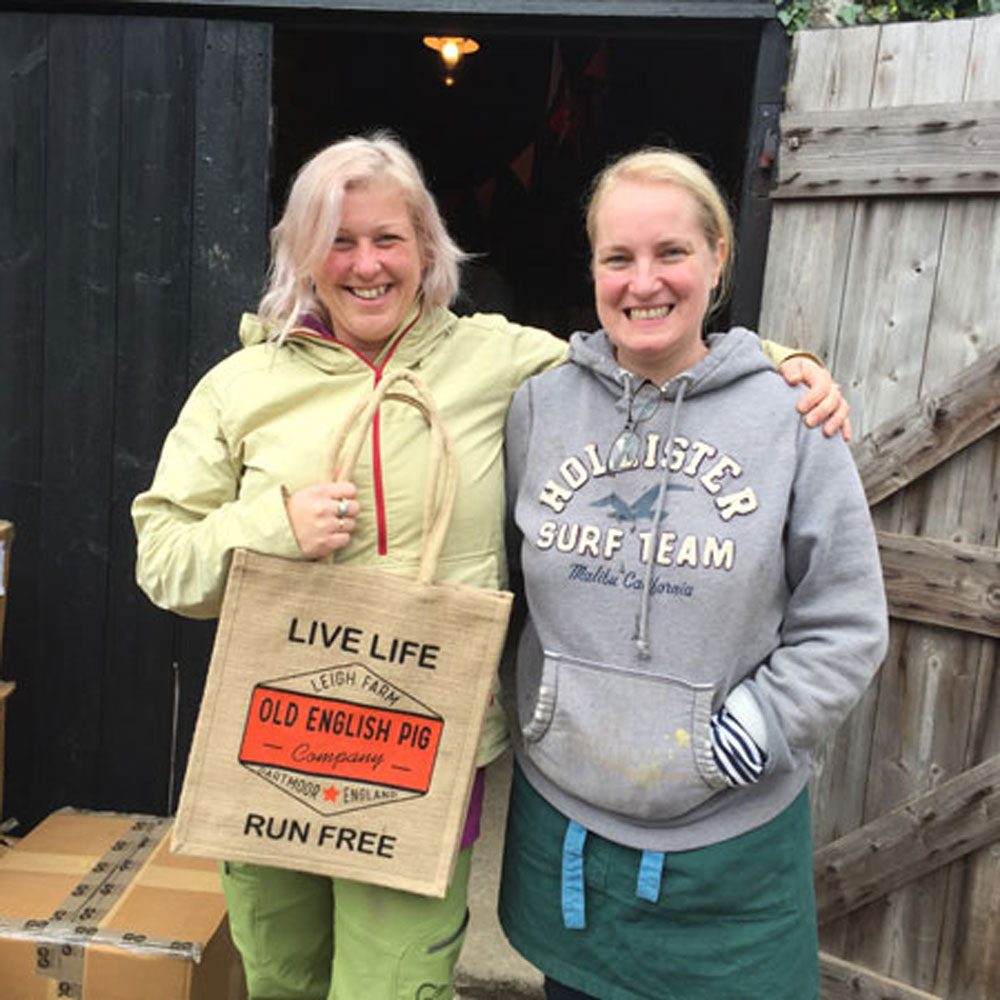 Excited to return home to Cornwall, Angie's priority was to seek out the right company to build her future career. "The most important decision for me was to find a company with passionate people who are passionate in what they do and to match and compliment my sustainable ethics. GoJute and South Westerly is exactly what […]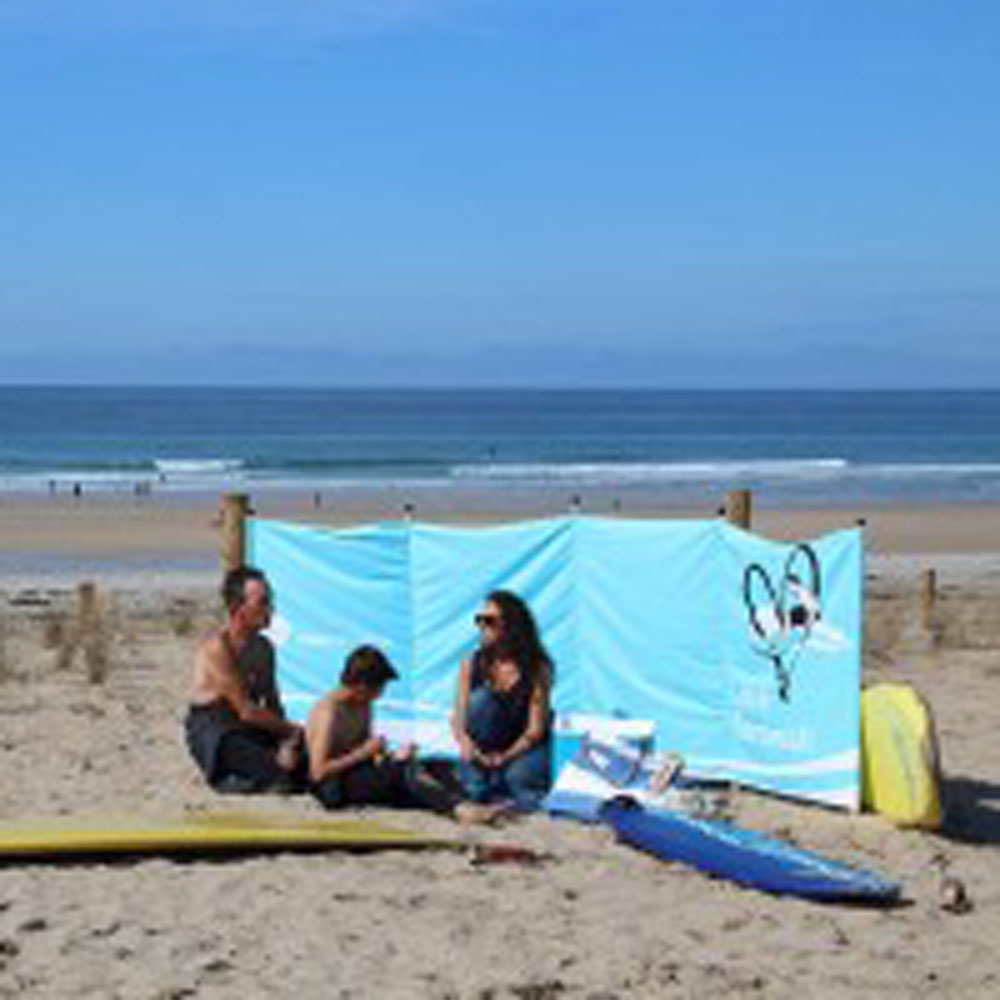 Summertime is not always the best time of year to do a photoshoot, the sun is quite often too bright (although this year was obviously an exception..!). So we decided to wait until the September sun made an appearance, and it was well worth the wait. Here's a little sneaky peak at our shoot on […]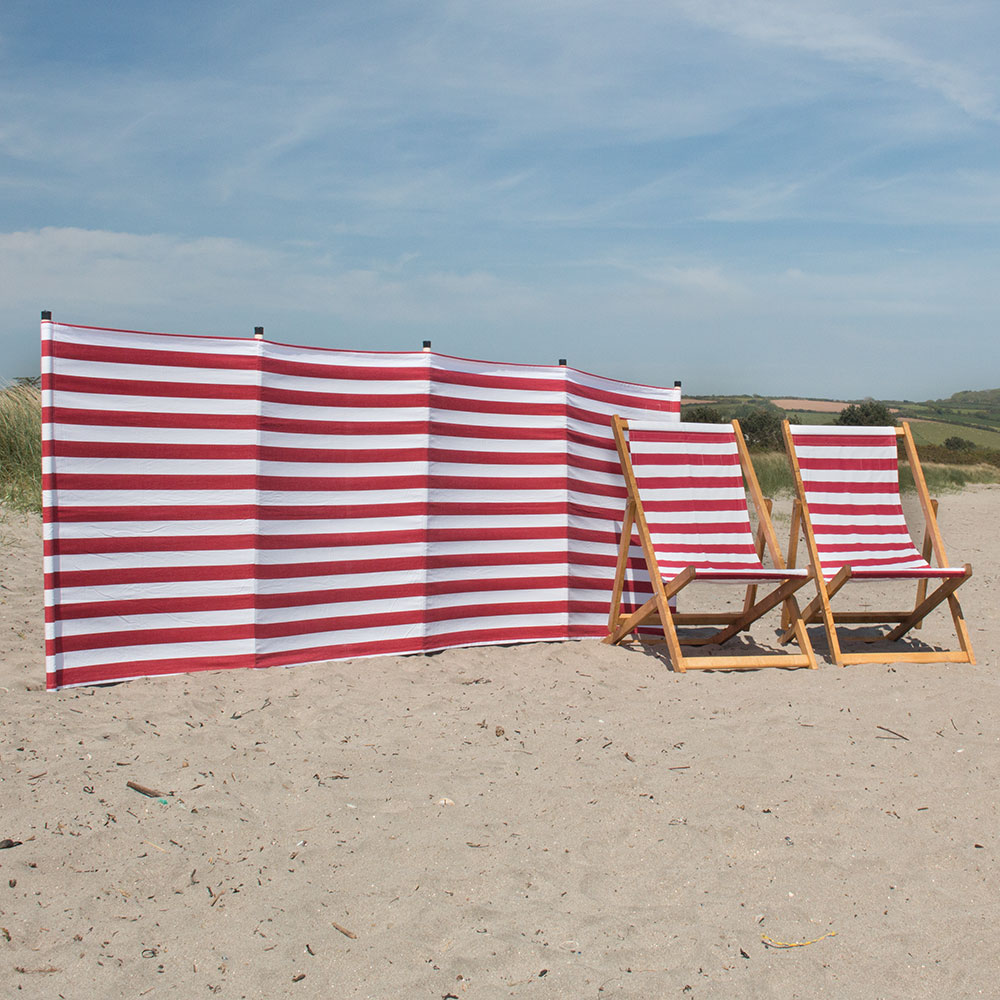 Whilst you enjoy the final few weeks of our glorious summer holidays, we thought we'd emphasis the gorgeous summery windbreaks and deckchairs we have on offer still. From nautical stripes to funky fish, we have a pattern and a style to suit everyone! Go on, enjoy your summer in style! See our range of stock […]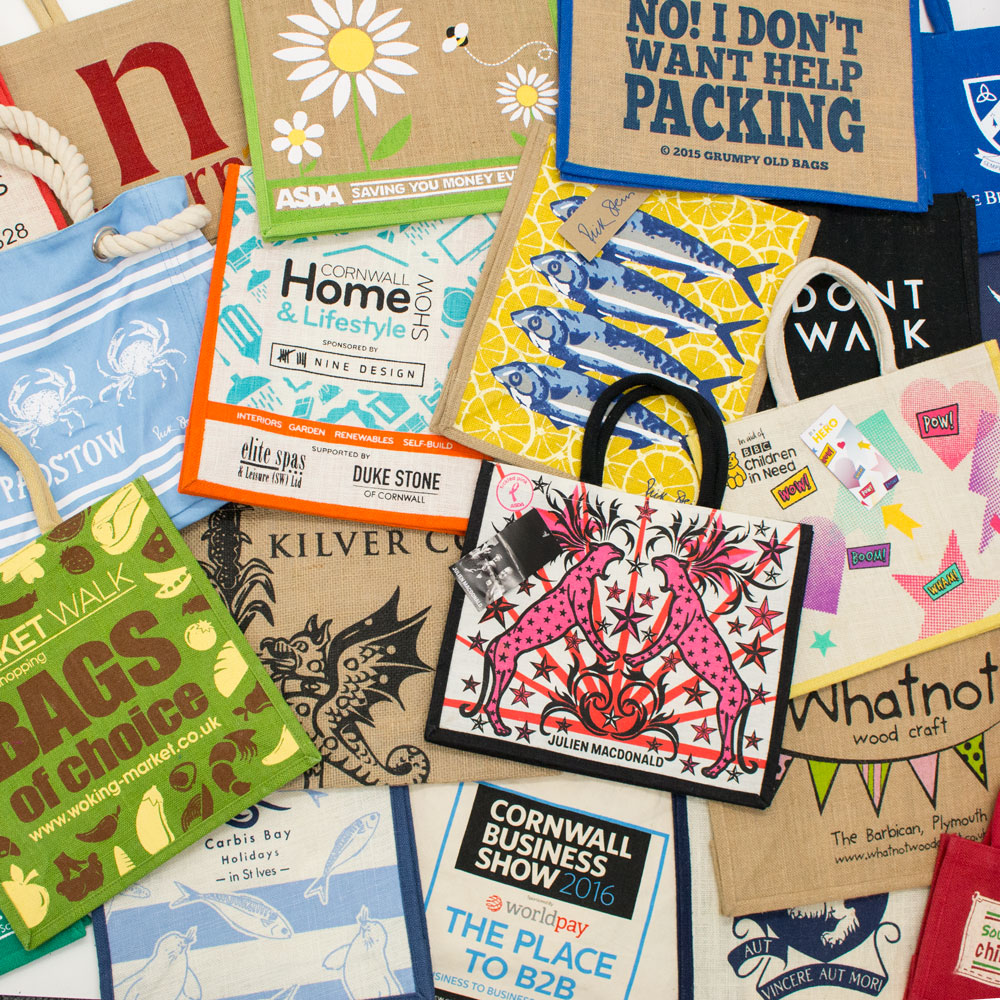 Pirate cotton shopper bags for £1.50 for a box of 50! Go dotty with these spotty shopper bags, box of 50 for £1.75 per bag! www.gojute.co.uk SaveSave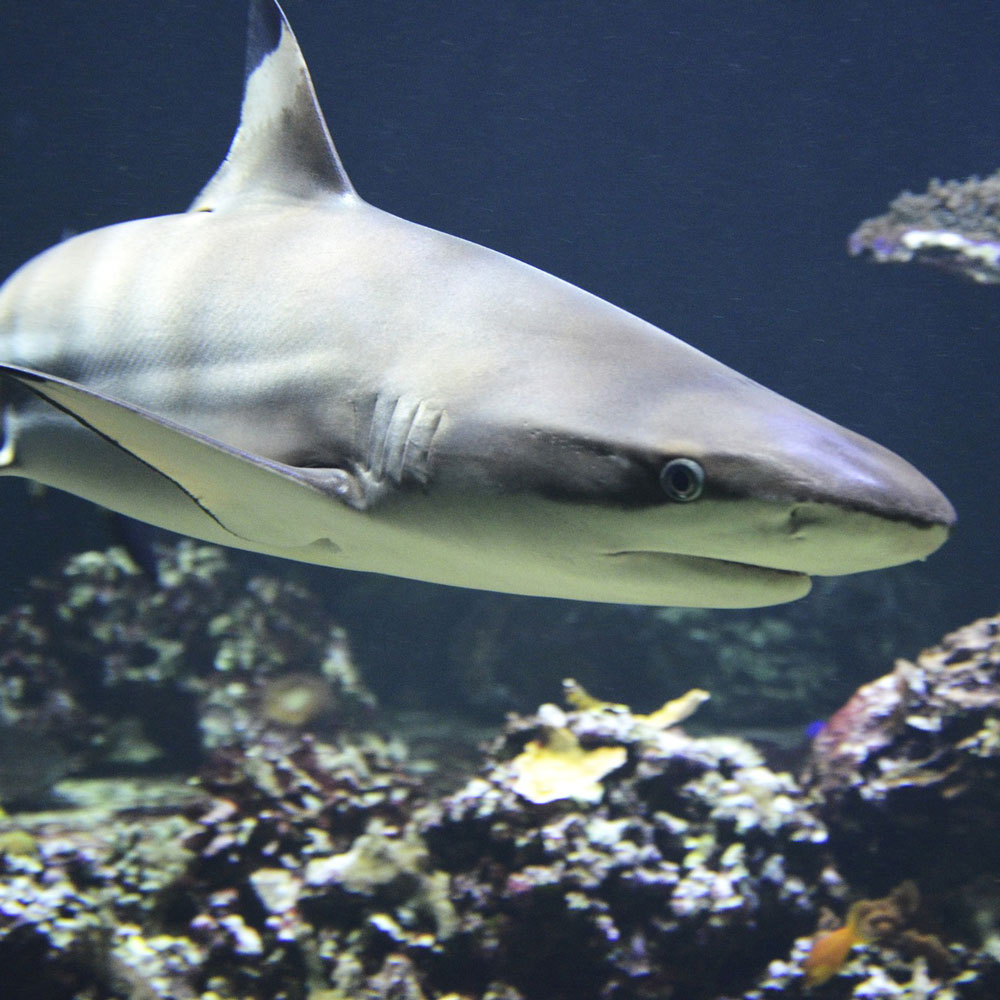 Surfer Mick Fanning fended off a shark attack while competing at the J-Bay Open in South Africa on July 19. Fanning recently returned to the water—only to encounter yet another shark. ABC News reported what Fanning had to say Monday in an interview on Good Morning America. "I was lucky that I was just on the back […]